In 1967, American artist Barnett Newman was commissioned to create a painting for Expo '67 in Montreal. During the fair, the resulting work hung in the US pavilion alongside symbols of American progress like the Apollo space capsule and its parachute. The painting mimicked the height of the pavilion's dome and was titled 'Voice of Fire.' It is a single vertical stripe of cadmium red, flanked on either side by a stripe of ultramarine blue.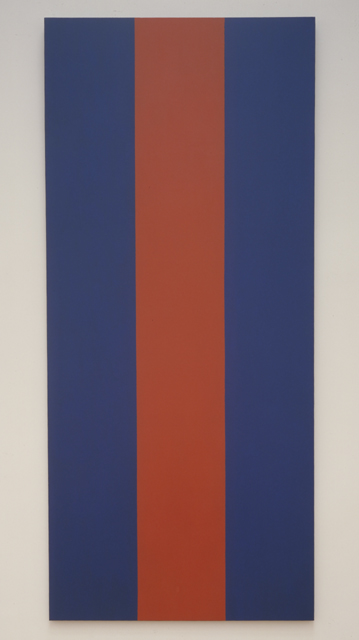 Following the Expo, Newman's painting led a quiet life for two decades when in 1987 the assistant director of the National Gallery of Canada, Brydon Smith, approached Newman's widow Annalee about lending the piece to Canada for exhibition. With Annalee's blessing, Voice of Fire moved into the newly renovated National Gallery in 1988, with little media or public fanfare, where it was given "pride of place" as the centrepiece of its exhibition space. Two years later, in 1990, the National Gallery purchased the painting, and it was, at the time, the most expensive acquisition the Gallery had ever made. When the Canadian public discovered the government had spent $1.8 million of public money on three stripes during a recession they, to use a technical term, *freaked* out. Popular opinion was to "call a stripe a stripe," and that whatever it *was*, Voice of Fire was not art. Canadians vented their outrage in many ways: a house painter, John Czupryniak, made replicas of the painting, titled them "Voice of the Taxpayer" and sold them for $400 (the cost of materials) on the side of the road. A farmer in Alberta mimicked the painting on the side of his barn. There were t-shirts and ties bearing the now infamous stripes, and the price tag was even debated, officially, in Parliament. Conservative MP Felix Holtmann (a former pig farmer, as art critics loved to point out) summed it up this way: "It looks like two cans of paint and two rollers and about 10 minutes would do the trick."
What offended the Canadian public the most about Voice of Fire was not simply that it had cost nearly $2 million, but that they had paid almost $2 million for three artless, and worse, meaningless, stripes. The question posed to Voice of Fire: "Is it art?" And more generally, "What makes an object art? Or someone an artist?" Are questions that have haunted the career of Bob Dylan, and seep into Todd Haynes's 2007 film "about" him: I'm Not There. Dylan at times writes songs which seem too strange to mean anything, and it is a common refrain that many people only like Dylan's music when someone else is singing. In a career now entering its sixth decade, Dylan has rarely ever evolved in a straight line, and his habit of frustrating expectations has ensured he's always in trouble with somebody – fan or not. When Bob Dylan's career began in the early 60s, emerging from the folk scene of the Greenwich Village coffee houses in New York City, he was a revelation. He quickly became famous for his slightly melancholic, distinctively nasally voice, and his poetic and politically charged lyrics. Nobody sounded like Bob Dylan. And certainly, nobody so clearly articulated the social climate during a time when everything was changing. Such was Dylan's stature in folk music that singer Paul Simon, in an interview with Rolling Stone, put it this way: "[Dylan] so enlarged himself through the folk background that he incorporated it for a while. He *defined* the genre for a while." Scarcely missed in Simon's comment is the traumatized repetition of 'for a while.' Because precisely about the time Dylan was being branded as the "voice of a generation" and was being honoured with civil rights awards, he changed his mind.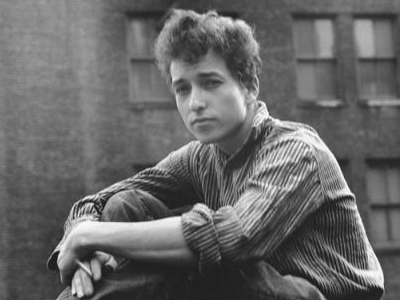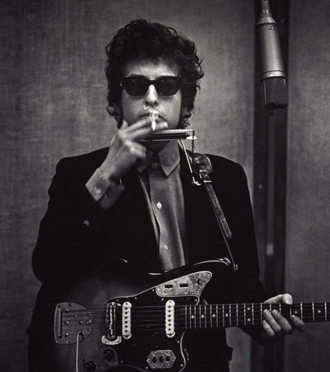 In the mid-60s Dylan abruptly traded in his acoustic guitar for an electric one, and stopped singing about changing times to sing about leopard-skin pill-box hats. The backlash from his folk fans and the press was intense. Dylan was constantly dogged with questions about his sincerity and commitment to the political issues he once seemed to care for. But Dylan was never one to explain himself, nor has he ever been one to stand still. Since "going electric" Dylan has never ceased becoming someone else, and has never once claimed any of it meant anything.
And so raises the question of how to narrate such an ungraspable life. Wisely, Todd Haynes doesn't try. I'm Not There does not pretend to be an explanation of Dylan's life or the meaning of his immensely diverse body of work. Instead, as even the title implies, Haynes's film honours Dylan's resistance to being categorized, described, and contained by creating a film made of six separate storylines – all of them, in one way or another, allusions to Dylan but never quite say so. I'm Not There constantly undermines the reality of personality and instead radically reconceptualises time to not just escape but utterly transcend identity. This transcendence leads to the realization that, be it in art or the self, meaninglessness is the highest, most sacred meaning possible.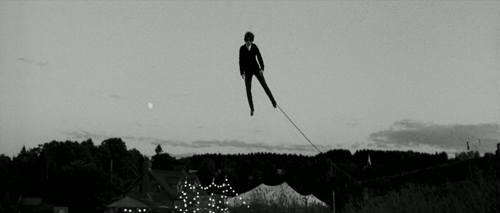 Symbolizing the same person and a single life, I'm Not There features six lead actors in six separate storylines, each filmed with a unique aesthetic. Each character represents a different incarnation of Bob Dylan and "phase" in his creative life. The six actors and characters are: Ben Whishaw as Arthur Rimbaud; Marcus Carl Franklin as Woody Guthrie; Christian Bale as Jack Rollins; Heath Ledger as Robbie Clark; Cate Blanchett as Jude Quinn; and Richard Gere as Billy the Kid.
Ben Whishaw's Arthur acts as the film's "de facto" narrator. Arthur's scenes are shot in a grainy black and white. He sits at a table against a white wall smoking, answering questions from hostile interviewers who want to know why he has stopped writing. Arthur Rimbaud is the name of a 19th century French poet who at the age of 17 began publishing some of the most enigmatic, evocative, and influential poetry in literary history. He is perhaps just as famous for his tumultuous love-affair with older poet Paul Verlaine, with whom Rimbaud lived (along with Verlaine's wife). Rimbaud abruptly stopped writing poetry at the age of 20 and spent many years travelling Europe on foot. He eventually settled in Harar, Ethiopia for 7 years before his death at age 37 from cancer. Bob Dylan was heavily influenced by Rimbaud's poetry and pulled from him the use of evocative imagery for its own sake. Dylan was introduced to Rimbaud through his former girlfriend Suze Rotolo, who is partially incarnated in I'm Not There by Claire (played by Charlotte Gainsbourg). [For the sake of clarity, when referring to the historical person, I will use Arthur Rimbaud or Rimbaud, while Arthur only will refer strictly to the character in the film; the same will apply to the distinction between Woody Guthrie and Woody and Billy the Kid and Billy.]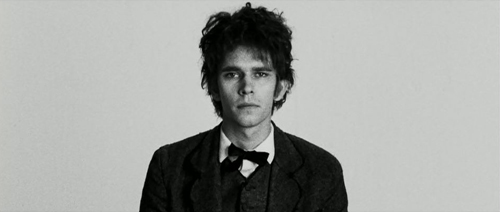 Marcus Carl Franklin, filmed in a lush of colour and lots of green, plays another simulacrum of a real person: Depression-era folk singer Woody Guthrie. Guthrie is famous for his "Dust Bowl songs" which chronicle his experiences travelling with the Okie migrant workers to California. Guthrie was associated with the Communist party, though was never a card-carrying member, and frequently performed with a sticker on his guitar which read: "This machine kills fascists" duplicated in the film written on Woody's guitar case. Guthrie's influence in folk music is profound, as folk singer Peter Seegar puts it: "I look upon us all as Woody's children." But he was not simply one of Dylan's musical interests, when Dylan first arrived in Greenwich Village, he was outright impersonating Guthrie – singing his songs, imitating his voice and mannerisms, dressing like him, speaking like him. I'm Not There's Woody is essentially doing the same thing – not just imitating but incarnating Woody Guthrie – revealed near the end of Woody's storyline when he visits the "real" Woody Guthrie in the hospital and plays the guitar for him. Which, of course, is something Bob Dylan actually did.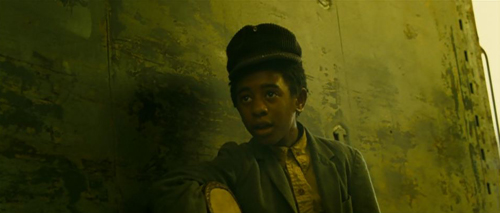 Christian Bale's Jack Rollins is, along with Jude Quinn, the most recognizably Dylan-esque of the six characters. His section is filmed like a TV documentary, complete with a narrator, talking-head interviews, archive footage and pictures. Jack re-enacts Dylan's early career as a "folk" and "protest" singer, when he wrote some of his most iconic songs including Blowin' in the Wind and Times They Are A-Changin'. This section features interviews with Alice Fabian, played by Julianne Moore, a slightly hilarious avatar of folk singer Joan Baez who was very close to Dylan at this time and helped his rise to fame. Alice evokes Baez's appearance in Martin Scorsese's Dylan-doc No Direction Home. In a sense Jack actually plays two Dylans, as the "documentary" seeks to answer why Jack suddenly stopped recording and performing, and finds him singing, and preaching, as the pastor of a church. His name has changed to Pastor John and he references Dylan's own conversion to Christianity in the late-70s, a time during which he recorded three albums of gospel music.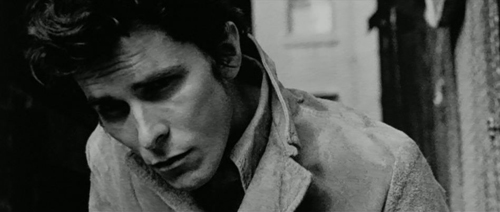 Heath Ledger's Robbie Clark is an actor whose storyline chronicles a sometimes beautiful, mostly failing family life with two children and a marriage to Claire – a combination of Suze Rotolo, and Dylan's wife Sara (who he married in '65 and divorced in '77). This section is filmed in the style of a Jean-Luc Godard film of the 60s. Robbie shot to fame after playing the part of Jack Rollins in a biopic, and during the filming first meets and falls in love with Claire. Over time, though, Robbie is shown to suffer under, but also exploit, the fame that follows and his storyline ends with the breakup of his marriage to Claire. Not only does Robbie enact aspects of Dylan's personal life, but also references the work Dylan did as an actor himself and his interest in and influence from film.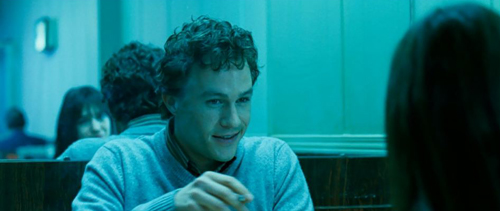 Cate Blanchett's Jude Quinn is easily the most Dylan-esque in the film, she looks just like him. Jude is a famous singer in trouble with his fans and the press because he has forgone a successful "folk" singing career for rock n' roll. He is seen in constant clashes with the press, particularly with journalist Keenan Jones, played by Bruce Greenwood, who relentlessly challenges his sincerity. This section is filmed in a dreamy black and white, meant partially to reference D.A. Pennebaker's Dylan documentary Dont Look Back (sic), but more readily imitates Federico Felini's 8 1/2. Jude enacts Dylan's most famous change: going electric and the very real trouble which ensued, including Dylan's own struggle with the increasing pace of his career and his excessive use of amphetamines. Todd Haynes explains his decision to cast Jude with a female actress as at the time Dylan had become "so skinny and strange and feline and just amorphous … his flamboyance and foppery during that time is really profound." It was also a way for Haynes to restore "that sense of shock and surprise" which accompanied this contentious phase of Dylan's career.
And finally, Richard Gere's Billy the Kid, widely regarded as the most puzzling Dylan in the bunch – but is perhaps the most important. The real Billy the Kid was an American frontier outlaw and later folk hero. Said to have killed 21 men, Billy the Kid had many now legendary encounters with Sheriff Pat Garrett who, it is understood, killed Billy, then aged 21. Rumours persist, however, that Billy escaped death and the law. Gere's Billy, is this version of this myth. An aged Billy the Kid, he lives in the curious, and hidden, town of Riddle which is being threatened by the construction of a six-lane highway: construction headed by an old Pat Garrett. The section is filmed in the style of a 60s "hippie" Western, and draws influence from both Dylan's film Pat Garrett and Billy the Kid (in which he acts and wrote for the soundtrack – most famously Knockin' On Heaven's Door), and the series of bootlegs released under the title of The Basement Tapes – songs he wrote and recorded in the late-60s while recovering from a serious motorcycle accident.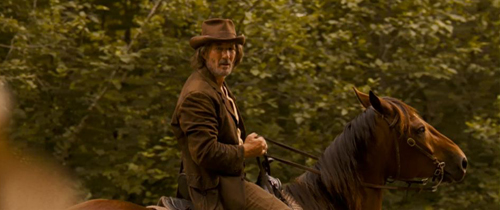 Though at first glance Haynes's approach to presenting Dylan as six separate people may seem a little mystifying and strange, those familiar with Haynes's work should not be surprised. Haynes has always been weary of consolidating identity to a single classification, and his films all share the characteristic of exploring the ways in which labelling each other is not only deceitful but traumatic. Haynes describes his films as featuring "characters [who] confront limits of identity and questions of identity in negative terms in which they really suffer." Or as Justin Wyatt puts it, Haynes is preoccupied by "the dangerous and misleading way in which our identities are constructed."
Bookended by a motorcycle crash and as a search for a man's "real" self, I'm Not There has been likened to the famous "identity search" movie Lawrence of Arabia, itself borrowing its structure from the ubiquitous Citizen Kane. Haynes used Citizen Kane as the blueprint for his glam-rock inspired Velvet Goldmine. In Velvet Goldmine, journalist Arthur, played by Christian Bale, is put on an assignment to find the whereabouts, and "what happened to," of former glam-idol Brian Slade who has mysteriously disappeared. The film portrays the glam-rock scene as one comfortable with and encouraging a fluidity of identity and sexuality epitomized by Brian Slade. But, in the end, the piece turns out to be more about Arthur than about Slade, whose sometimes awkward, sometimes thrilling adolescence was intertwined with Slade's career. Arthur's fandom of glam-rock was a blueprint for and expression of his own homosexuality and a comfort when that identity sees his father kick him out of the family home. It's a past you don't expect from the present-day Arthur who seems sewn up and deeply introverted. Bob Dylan even makes a surprise appearance…
Similarly, Haynes's short-film Dottie Gets Spanked follows the fandom of a young boy, named Steven, who loves sitcom star Dottie. Typically seen as a "girl's show," when Steven wins a contest to visit the set and watch a taping, his father disapproves but his mother takes him anyways. During the taping, Steven, who is often spanked by his father as discipline, becomes possessed by the sight of Dottie being spanked by her on-air husband. Steven makes a drawing of the scene, for which his father scolds him harshly, terrified by Steven's feminized, and sexualized identity. This leads Steven to 'suppress' his identity (at least for now), symbolized by burying his drawing – wrapped in tinfoil – in the backyard in the middle of the night.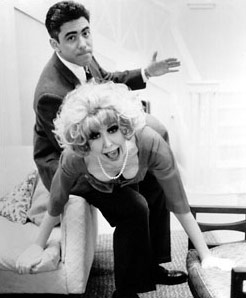 In Far From Heaven, a love-letter to Douglas Sirk flims, the 1950s era picture-perfect marriage of Cathy (Julianne Moore) and Frank (Dennis Quaid) falls apart as Frank begins to explore homosexual desire. Meanwhile, as rumours swirl about the "real" reason Frank left her, Cathy begins to fall in love with her gardener Raymond, a relationship that is neighbourhood scandal because Raymond is black.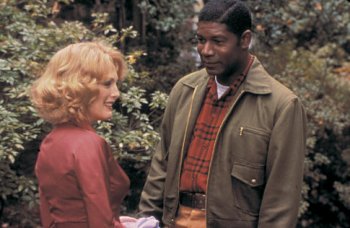 Haynes's student film Superstar, and his critically acclaimed feature Safe both explore the role of illness and diagnosis in identity formation. Superstar is a kind-of biopic of singer Karen Carpenter, one-half of the duo The Carpenters, who died at the age of 32 from complication arising for anorexia. The re-enactments of Karen Carpenter's life are filmed with Barbie dolls and miniature sets. Safe follows Carol White (another Julianne Moore role), as she becomes more and more sick with an undetermined illness which takes the label of "environmental" and "chemical" sensitivities. Carol's desire to name her illness and heal leads her into increasing isolation and a new-age retreat called Wrenwood.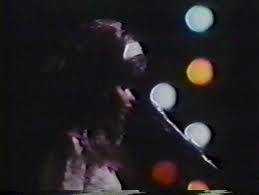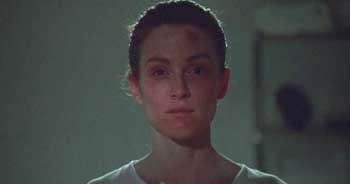 Structurally, his first feature film Poison bears the closest resemblance to I'm Not There. Poison interweaves three separate and seemingly unrelated storylines the same way I'm Not There interweaves the separate lives of six Dylans. Haynes's most clear statement of the, often, traumatic nature of identity is in Poison. Each of the three sections are 'labels': 'Hero,' 'Horror,' and 'Homo.' Horror is shot in the style of a 1950s monster movie, about a scientist who distills pure human sex-drive and becomes infected with a strange and fatal disease when he accidentally ingests it. He's hunted as the "Leper-Sex Killer" and is eventually killed in a stand-off with the police who corner him, leading him to jump from a window to his death. 'Hero' is structured in the style of a talking heads TV documentary which tries to clarify what happened to Richie Beacon. Richie is a young child who disappeared after shooting and killing his father. The section switches between interviews of different neighbours, schoolmates, and teachers who all paint very different pictures of the mysterious young boy, and not least of all his mother's description of Richie as her hero, who shot her husband while he was attacking her out of anger after discovering she was having an affair. Richie, according to his mother then, simply, floated out of the bedroom window. Homo, based on the life and work of French writer Jean Genet, is dim and cool, but bright and colourful in flashbacks. It follows John Broom, and his growing desire for a fellow inmate in Fontanel prison whom he knew from a juvenile institute.
Homo begins with Broom being interviewed by an intake officer at the prison who asks him uncomfortably if he's a homosexual, when Broom says he is, the officer writes the description on Broom's intake form and then shows it to Broom awkwardly, asking, "That word there… is it written as two words?" The camera zooms into the form, and as 'Homosexual' is shown on screen, the film cuts suddenly to the bars of Broom's cell door shutting over his face. Soon after, a quote from Jean Genet appears: "A child is born and he is given a name. Suddenly, he can see himself. He recognizes his position in the world. For many, this experience, like that of being born, is one of horror."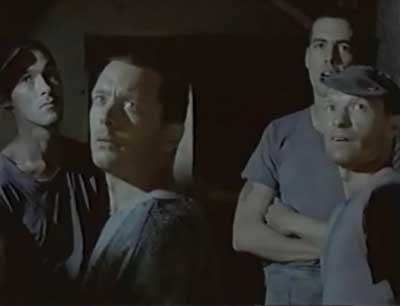 Having, or being labelled with, an identity considered outside of what's acceptably mainstream is particularly painful because identity isn't just about "who are you" and "who am I" but "who do we include" and "who do we reject." For Haynes, and for Genet, identity is a "system of division" that often makes transgression necessary. Haynes describes Genet as "[holding] the world permanently in contempt, vowing from an early age to reject it as it had rejected him." It is not, in the case of Genet, being gay itself which is the problem, it is the rejection this "identity" necessitates because it was not (and to an extent still isn't) considered appropriate.
Even when a label has a 'positive' association, identity seems to always be a machine of separation. The term 'genius' may be favourable, but is still divisive: genius is a distinctive character or spirit, and describes someone with exceptional ability or capacity. The problem is in believing people are reducible to any number of labels (or as e-Harmony would have you believe, exactly 29 "dimensions" – whatever the hell those are). As Marcia Landy explains in her analysis of Safe, "forms of description and diagnosis … are contaminated not by a mistake but by the mistake of assuming the possibility of total description and diagnosis." Or as Gilles Deleuze and Félix Guattari put it in their book Anti-Oedipus: "It is certain that neither men nor women are clearly defined personalities but rather vibrations, flows, schizzes and knots."
There is then, perhaps, no better subject for a Todd Haynes film than Bob Dylan. Dylan has made a career out of resisting being pinned down. And no one pushed Dylan more to label and explain himself than the press. These "showdowns," as Haynes calls them, with the media are mainly presented in the film in Jude's section, and all of the questions and answers given during the "press conference" scenes are transcriptions of actual interviews. At its earliest stages, the press pushed Dylan to clarify his stance on many political and social issues, constantly repeating the question "what's your message; do you have a message?" This kind of thing is seen in the documentary film Dont Look Back which followed Dylan during his tour of England in 1965. One reporter asks him quite seriously "What's your real message?" but Dylan, preoccupied by an oversized light bulb someone gave him replies with a giggle "My real message? Keep a good head and always carry a light bulb." On another occasion, quoted directly in I'm Not There, a journalist asks Dylan if he has a message, but in a more tired state Dylan only replies "Do you?" The press were also particularly interested in calling him and trying to get him to call himself a "folk singer" and/or a "protest singer." In Dont Look Back Dylan responds to one such occasion by replying "Am I 'folk'? Oh no, not me, I'm not 'folk.'" And when asked if he was singing to protest about the things in the world he was angry about Dylan retorts, "I'm not angry. I'm delightful."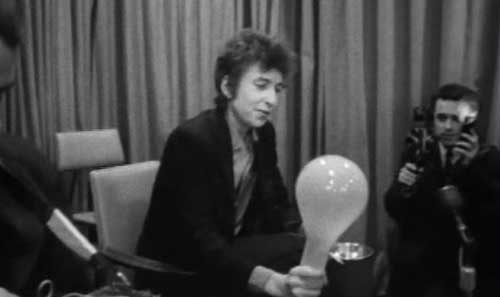 But all of this paled in comparison to the questions that hounded him following the 1965 Newport Folk Festival in which Dylan, infamously, "went electric." The stunning 180 in Dylan's musical direction and "message" caused the press to push him even harder to admit to his 'real' motivations. There was absolute panic: if Dylan had "stopped" protesting so easily, did he ever mean it? The first question Mr. Jones asks Jude in the film, again, a direct quote from a real interview with Dylan (and his real answer), is "As someone symbolic of the protest movement among young people, some have questioned, given your latest recordings, whether or not you still care about people as you once did." "Yeah, but, you know, we all have our own definitions of all those words: 'Care' and 'people'…" "Well, I think we all know the definition of people." "Yeah. Do we?" Dylan's sincerity was a major issue, but then, since Dylan had never been one to explain himself, it had always been. In Dont Look Back an aging journalist from Time Magazine fumbles to get Dylan to explain his political positions and not be buried by Dylan's stinging responses. His frustration leads him to the very famous question, quoted in the film by Mr. Jones, "Do you care about what you sing?" to which Dylan bristles, and Jude echoes, "How can I answer that when you've got the nerve to ask me! You've got a lot of nerve asking me a question like that! Do you ask The Beatles that?!"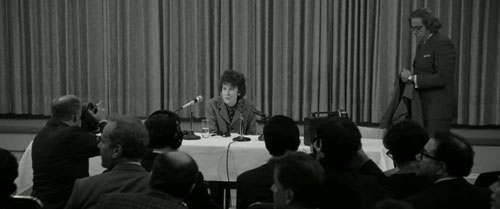 This obsession with Dylan's sincerity is really an obsession with his identity. The sense of betrayal which enraged Dylan's "folk" fans after his evolution to rock music was at heart was a sense of loss that he was no longer "one of them." The clearest, and perhaps most famous, articulation of this betrayal came from Irwin Silber, editor of Sing Out! Magazine, a left-leaning music publication which focused is folk music. In response to Dylan going electric, he wrote and published "An Open Letter to Bob Dylan." In the letter Silber condemns Dylan's change of direction, saying "you seem to be in a different kind of bag now, Bob" and that he has subsequently "lost contact with the people." Silber also voices a deep sense of betrayal, telling Dylan "you seem to be relating to a handful of cronies behind the scenes now – rather than to the rest of us out front." For Dylan to go from being the 'brand' of folk music to the opposite as a rock n' roll, electric star, was a total evasion of the expectations piled on him as a 'protest singer.' The desire and even need for Dylan to be consistent is also the expectation most viewers have going into a biopic: we expect the film to present a person, or life, as instantly recognizable, understandable and explained. Or, as Haynes describes it in the project proposal sent to Dylan, we want biopics to "[consolidate] what we think we already know walking in … within the tidy arc of a master narrative." Instead, Haynes's intention with I'm Not There is to "open up" what we believe we already know, and "the structure of such a film would have to be a fractured one, with numerous openings and a multitude of voices, with its prime strategy being one of refraction, not condensation." To that end, attempting to mock Dylan's new direction, Silber did offer one unintentional insight: "you're a different Bob Dylan from the one we knew." Indeed he was not the same person, and in a career now spanning six decades, in any particular decade, year, day or moment, Bob Dylan is rarely found to be the same person he was before.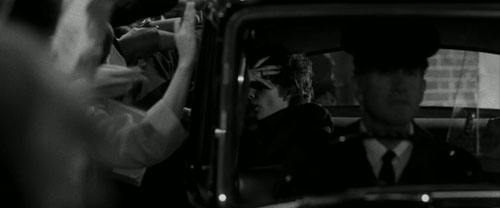 Ironically, many of the film's reviews echo the frustrations the media has always had with Dylan. While many big name reviewers like A.O. Scott of The New York Times and Peter Travers at Rolling Stone, adored the film, many others did not. In fact, some reviewers were outright offended by the lack of definition and clarity about Dylan Haynes seems to offer. Those who disliked, or even hated, the film had similar complaints; chief among them was sheer confusion with the relevance of Richard Gere's section. Robert Roten admits it had him "scratching [his] head in a vain search for relevance," and James Berardinelli deems this section "especially problematic… the Billy the Kid scenes simply don't work." Peter Howell agrees, saying Gere's part is the films "most puzzling" choice "and something even repeat viewings doesn't fix." The only disagreement came from Kelly Vance who calls Gere's Billy "evocative" and instead throws Arthur under the bus, calling his section "tacked on and unnecessary."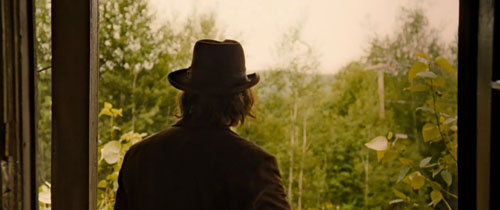 James Berardinelli was especially put-off by the film, claiming his lasting impression was that "Dylan is a bigger asshole than one might have suspected," and in particular calls Jude "a nasty piece of work; it's a wonder no one knifes the bastard." But the main issue raised again and again, is the confusion of what in the film is historical fact, and what is fiction, leading most reviewers annoyed with the utter lack of understanding the film communicates about Dylan. Jeff Bayer is bothered that "you never get a sense of what is historic and what isn't," a notion that also annoys Peter Howell who laments that "maddening inconsistencies mount: why not use Dylan's real name, if you're going to use the man's real music and also the real names of fellow travelers like poet Allen Ginsberg?" Howell even ventures "there are enough inconsistencies with facts big and small to accuse Haynes and his co-writer Oren Movermen of being careless." Howell assumes the myths and rumours surrounding Dylan's life that may not be historically accurate are included by mistake or simply out of ignorance, and that it's irrelevant if something didn't "really" happen. This desire to know 'what is real' (or sincere) about Dylan leads many of these reviewers to conclude, as Marty Mapes puts it "this film really is for the deep, deep fans of Dylan," and that in order to make sense of it, in the words of Robert Roten, "you need to be an expert." In the end the reviewers tend to pan the film as unintelligible: Peter Howell is decisive with "Insights are rare," and turns Dylans owns lyrics against him to ask: "How does it feel to be such a freak?" And Robert Roten ultimately concludes I'm Not There "is not particularly entertaining or enlightening."
By insisting that I'm Not There provide "insights" into Dylan or that you "need to be an expert" is evidence of a belief in Roland Barthes's concept of "the Author." The presence of meaning in a work of art is generally attributed to the "project" of the work's author, the artist. In other words, if a work "means" something this was placed there intentionally by the artist. In his famous essay "Death of the Author," French literary critic and theorist Roland Barthes examines the assumption that meaning in a work of art comes solely and directly from the artist. The traditional approach to analyzing a work of art is precisely to explain the meaning of a work by matching it to the life, personality, views, and beliefs of the work's creator. According to this view, for example, if there is "gay content" (whatever that is) in a Todd Haynes film, it's because Todd Haynes is gay – case closed. Barthes defines "the Author" as a relatively modern concept: "a product of our society insofar as, emerging from the Middle Ages with English empiricism, French rationalism and the personal faith of the Reformation, it discovered the prestige of the individual, or, as it is more nobly put, the 'human person.'" English empiricism championed the view that knowledge comes primarily from sensory experience, while French rationalism believed any problem can be resolved by reason. The Reformation, which was a 16th Century divide in Christianity which moved away from the Roman Catholic faith, denied the authority of the Pope and emphasized the vital importance of having a personal relationship with God and Christ without the intervention of authority figures. For Barthes, the coincidence of these movements created a new appreciation for the value of the individual, and indeed the belief in unique individuals and that this uniqueness is to be valued. From this evolution, we logically "attached the greatest importance to the 'person' of the author."
But it is not simply a way to make sense of art, for Barthes the obsession with the author is "the epitome and culmination of capitalist ideology." Basically, he means that the author is a marketing tool. When the work in question is a book, deciding who the author is fairly simple: typically only one person writes a novel. However, with a medium like film, where hundreds and sometimes thousands of people work on a single movie, it is less obvious. In fact there's an entire area of study devoted to that very question called Auteur theory. Auteur is French for author, and is used as the study originates from France where a small community of French directors and film enthusiasts were inundated by American Hollywood films in the 50s after the ban on importing them, instituted during WWII, had been lifted. Watching almost a decade's worth of films in a short time span, critics like Francois Truffaut (also a director) began to recognize similarities across films made by the same director and wrote about it in the very famous film periodical Cahiers du Cinema. Traditional Auteur theory then refers to the belief that the director is a film's author and thus the seat and origin of a film's meaning. Though there are contemporary film critics who challenge the Auteur theory and others who effectively apply it to actors, producers, and others, privileging the director as author has become a mainstream reflex. It is in the film industry that Barthes concept of the Author as a marketing tool is the most apparent: almost every trailer has the tired tagline "From the Director of…" selling the new movie based on the directors previously successful and recognized work.
This practice exposes that Authors, especially directors, are brands, their fame is built on our familiarity with their body of work which must have over-arching qualities and traits we identify as belonging to a particular director. For example, we have very concrete ideas about what to expect from a Tim Burton film – including themes, how it will look, who will be cast – versus a Martin Scorsese film or Steven Spielberg. Authors, the good ones anyways, have an identifiable "style" which is traditionally understood as coming from their unique personality, which in turn is what gives the work its uniqueness (i.e. a Sam Raimi horror film is different than one from John Carpenter). Particularly, the term 'genius,' which refers to someone with "exceptional ability or capacity," also means "distinctive character or spirit." The designation of being a genius is not just that their work displays masterful technique, but that it is an utterly unique expression of the artist's self.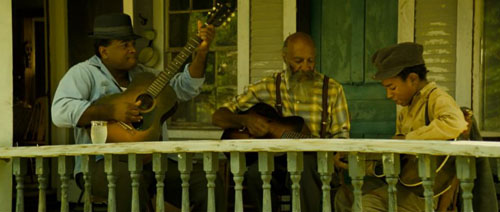 While reviewers who didn't like I'm Not There repeatedly cite "confusion," "lack of insight" and above all the blurring of fact and fiction as the source of their annoyance with the film, by far the most negative reviewer, James Berardinelli, goes so far as to call Haynes's six actor approach "gimmicky even when you consider the reasoning." But revealingly, one reviewer, Jeff Bayer, in a section subtitled "Random Thoughts" separate from the main review of the film, goes as far as to admit "OK, I think I need a standard biopic of Bob Dylan's life. … HBO, get on a miniseries as quickly as possible." Not a wholly unreasonable thought, after all, there are a great many traditional biopics about musicians, why not Dylan? It would at least partially explain the demand for clarity about what is and isn't historical fact in the film, as biopics claim to offer a definitive portrait of their subject. It seems to be the point of the biopic, in fact what makes them interesting, is to show off a "unqiue" and incomparable genius. For example, the trailer for Ray, a biopic about musician Ray Charles proclaims the merits of his "extraordinary life" and emphasizes "Ray Charles saw the world in ways no one could imagine." The trailer for Walk the Line, a biopic about country legend Johnny Cash likewise begins by listing his accomplishments: "Rock and Roll Hall of Fame; Songwriters Hall of Fame; Country Music Hall of Fame." What makes Walk the Line a particularly interesting example is this list is followed by "But That's Not What Made Him A Legend." Presumably the film will explain what did.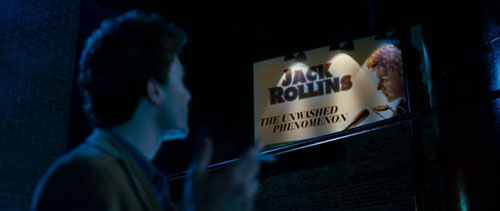 It is in this way that traditional biopics also invest in the figure of the Author, as the presumption is a person, in their totality, can be encapsulated and re-created in the film. But something about this approach would be a betrayal of Bob Dylan's essence, as Heath Ledger explains, "[I'm Not There] is unconventional because the conventional way of telling a biopic has … usually entailed kind of presuming to know exactly who the person is and trying to sum him up – and Todd doesn't. I think he preserves Bob's mystique, and you leave the movie with no more knowledge of Dylan as when you enter the film."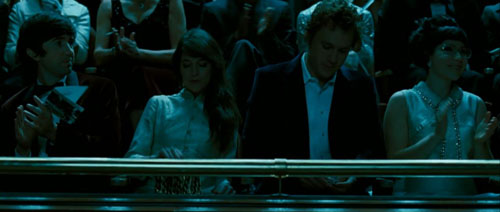 Instead of using the trailers to set-up a particular identity for the biopic's subject the viewer will expect to have solidified by the film, the trailers for I'm Not There deliberately set-up that the film will frustrate anything you think you know about Dylan. The trailers toy with the conventional "identity tag" intertitles usually seen in biopic trailers. The I'm Not There intertitle first appears as "Inspired by True Stories," conventional enough, before quickly changing out the word 'True' for a succession of contradictory adjectives: "False; Authentic; Exaggerated; Real; Imagined." The subsequent intertitle, finishes the thought: "Inspired by ___ Stories" "Of the Greatest Artist of Our Times" which again changes the word 'Artist' for "Agitator; Poet; Fighter; Genius; Radical."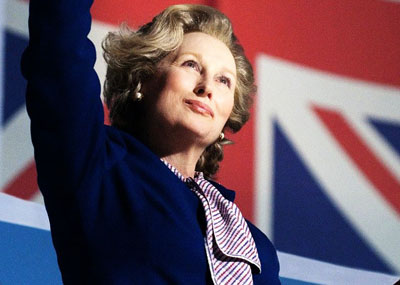 Setting up expectations for the identity of the film's subject can be incredibly important, particularly when dealing with controversial figures, a good example is the biopic The Iron Lady, about British Prime Minister Margaret Thatcher who to this day is invidious. Trailers for The Iron Lady are careful to avoid her politics and instead describe her as "An outsider who fought her way in" and "A rebel who never backed down." Along with the title, The Iron Lady, the film sets Thatcher up to be read as a strong and unique woman, rather than a politician whose policies might be a barrier to embracing the film. The Iron Lady's trailer also proudly announces it stars "Academy Award winner Meryl Streep," matching a strong, "genius" actress to the desired representation of Thatcher. Interestingly, The Iron Lady and I'm Not There were both distributed by the same company, The Weinstein Company but by contrast, I'm Not There resists selling its actors credentials and displays each of the 6 actors in alphabetic order, some trailers showing all six names on the same intertitle, and ventures "Are all Bob Dylan." And the convention of saying "an extraordinary life" is swapped for plurality: "the lives of Bob Dylan." And the sense of certainty about the subject's identity is swapped for ambiguity, "He is everyone … he is no one." Rather than selling a particular interpretation, or identity, the film challenges you to abandon your expectations and suggests the meaninglessness of looking for Dylan in I'm Not There.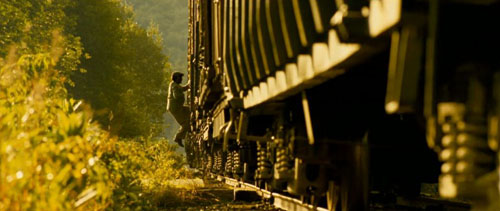 The trouble with conventional biopics is not simply that they don't allow for ambiguity of identity. Ledger's observation that traditional biopics presume to know a person and "sum him up" is only part of the problem. Haynes's decision to use six actors, six separate story-lines, and a non-linear structure is not, as Berardinelli suggests, a "gimmick." The problem is biopics present their assumptions about a person as if it is the truth. The irony of reviewers being vexed by the distinction between myth and historical fact in I'm Not There, is their annoyance pretends biopics are always 100% accurate and truthful. And of course they are not, as Haynes explains "the biopic, as it's evolved, is a deceitful genre. And we know it. We know that these films blend fact and fiction in every scene, in every bit of dialogue. And we're complicit in this deceitfulness when we go see these movies." Of course on some level we know that the dialogue in biopics are for the most part, unless quoting or recreating historical footage, creative choices, but we expect historical accuracy and don't tend to actively differentiate fact and fiction while viewing the film. Haynes on the other hand, intentionally makes you aware of this deceit in I'm Not There, "the difference is," he says, "you're in on the joke … so there's no question that it's a creative choice to make a point. Take the choice of making 'Woody' a little black kid who calls himself 'Woody Guthrie.' We all know that's not true to life, but you're forced to think about why that choice is being made – as opposed to the traditional biopic where you're not allowed to think about these choices because that would ruin the entire illusion." While we tend to get caught up on the accuracy of a film's content, this concern is misdirected. The most insidious way films create the illusion of truthfulness is through structure.
If you've ever wondered why the Oscar for Best Editing is included in the televised award ceremony instead of the non-televised ceremony reserved for technical categories, it is because editing is incredibly powerful. Editing is literally how stories in film are told. For I'm Not There, Haynes credits the contribution of the film's editor Jay Rabinowitz for helping re-structure Haynes's original script, which intercut between the six stories more frequently than the finished film, to a pace that made the viewer feel "like you were living all of these lives at the same time." While a linear mode of story-telling makes sense for a biography, since biographies seemingly follow linear, historical time, in film linear editing suggests causality. This can be as innocent as helping the viewer understand that Johnny firing his gun in Shot A causes Billy to fall in Shot B, or as complex as building a viewer's sympathies with one character as opposed to another – a famous example is in D.W. Griffith's 1915 film Birth of a Nation, which not only revolutionized film editing, but unfortunately does so by building viewer sympathies with the KKK. The causal connections viewers make because of how a film is edited suggests, and even favours, particular interpretations of people, circumstances, and events. Essentially, editing is a major contributor to building a film's identity and the identities of those portrayed within it.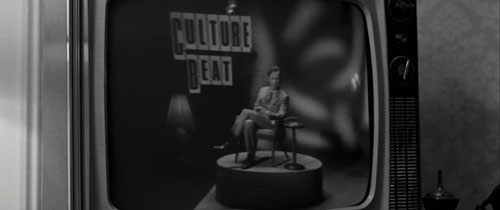 The Iron Lady, for example, is only one-degree from strict linearity as the film is structured as a series of flashbacks (which run in chronological order) from the point of view of a present-day Thatcher suffering from dementia. The film mostly avoids giving her political platform much consideration or screen time, probably because it's trying to preserve wide appeal and identification. Dwelling too much on political positions and policies has the very great danger of alienating many viewers who don't agree, or those who come into the film with an already not-so flattering opinion of Thatcher. Instead, Thatcher, the "iron" "rebel" and "outsider" is reduced to the tired cliché of "a strong woman trying to make it in a man's world" (even if it's half true). And while it is perhaps wise not to get caught up in the exact politics, the film figures her political beliefs as an inheritance from the love and idolatry of her father – a sense that legitimizes her policies and relieves her of responsibility for actions based on those views. This allows, for instance, the IRA bombing of the Brighton Hotel meant to assassinate Thatcher and her cabinet, causing 5 deaths, to be shown with absolutely no context. This would not be such a problem if the film side-stepped her politics altogether but it does not: given significant screen time is her role in and decisions during the Falkland Islands War. Her decision to send the British Navy to the Falklands is staged as the obvious right decision and display of patriotism and portrays the issue as if she is unquestionably in the right. The film also fails to mention that the sovereignty of the Falklands is to this day a major political issue in Argentina. It also gives Thatcher the less than flattering trait of being defensive of, and even partial to, English Imperialism. But the biggest problem, and the source of my admittedly personal annoyance, is the film sutures the viewer to her point of view in order to present it as "THE TRUTH." And presenting political issues without proper context and framed by her deteriorating mental state does not simply build sympathy and aid identification but smacks of emotional blackmail. Something the linear structure of the film pretends not to notice. To be sure, it is a very fine piece of acting by Meryl Streep, and a well-made, neatly structured film. But it is exactly its neatness and "well-made-ness" which betrays what is false about it. The power of editing to suture the viewer to its intended point of view is precisely what leads the negative reviewers of I'm Not There to believe Haynes should have "fact-checked" (assuming he didn't) as if biopics never include (mostly) fictional elements. It is not just that traditional biopics, because of their tendency to present lives chronologically, reduce someone to a single description, but that the individual is presented in a way which suggests it is reality, history, and the authoritative version of that person and the circumstances around them.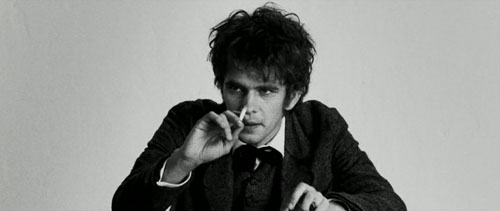 The tendency to favour content over structure is something that has influenced Todd Haynes's approach to filmmaking, and his concept of how films, literally, construct identity. Explaining the importance of the non-linear structure in Poison, almost identical to that of I'm Not There, Haynes underlines how a particular identity is represented is perhaps more important than what is represented. Haynes explains "I have a lot of frustration with the insistence on content when people are talking about homosexuality. People define gay cinema solely by content: if there are gay characters in it, it's a gay film. It fits into the gay sensibility, we got it, it's gay. … I think that's really simplistic." When asked specifically what his thoughts were about mainstream films concerning homosexuality he is quick to point out "I think that they're straight because of the structure. … Heterosexuality to me is a structure as much as it is content. It is an imposed structure that goes along with the patriarchal, dominant structure that constrains and defines society. If homosexuality is the opposite or the counter-sexual activity to that, then what kind of a structure would it be? I think that it has been documented in film theory that conventional narrative form adheres to and supports basic ideological positions and structures in society and enforces heterosexual closure and romance in films. … Most films don't experiment at all with narrative form, basically fitting a very conventional boy-meets-girl, boy-loses-girl, [boy-gets-girl-back] structure. If you simply replace boy meets girl with boy meets boy, it's not really doing anything different at all. Of course, seeing two men kiss in a movie is important, but I think it needs more than that. That just replaces content and pretends that the structure is natural. … For me, it's the way the narrative is structured, the way that films are machines that either reiterate and reciprocate society – or not. … It's more exciting to think of revising, rethinking the ways that films are put together – the way you are positioned as a viewer, the way you are told to identify with characters or not, the way that the film is alive because of the work that you do as a viewer. It's really just a reflection on the wall otherwise."
For Haynes the real danger in linear narrative is exactly how it "naturalizes" heterosexual coupling, presenting it as "the truth:" this is the exact process which makes homosexuality (or any other "deviant" sexuality or identity) a transgression. Poison, for example, is structured in such a way that if you "read it straight," it suggests a troubled childhood (presented in 'Hero') leads to homosexuality ('Homo'), which leads to disease ('Horror'). In Poison, then, the non-linear structure deliberately disrupts this logic.
Experimenting with structure intentionally exposes the constructed nature of all identities: nothing is more or less 'natural' or 'true' than anything else. To recall Justin Wyatt's observation it is common to Haynes's work to explore "the dangerous and misleading ways in which our identities are constructed." By experimenting with a film's structure, Haynes attempts to disorient our reflex to read films as replicating reality. As Haynes explains, "it was a big breakthrough for me when [Brown University professor] Chris Adams said, based on Beverle Houston's writings, that film is not reality. Reality can't be a criterion for judging the success or failure of a film, or its effect on you. It was a simple, but eye-opening way of approaching film. You would go to these new Hollywood films and you would say, 'It wasn't very realistic, that wasn't a very 'real' scene.' This sense of real all the time was pervasive, very easy, and a completely accepted form of critiquing and analyzing what worked and what didn't work. But it wasn't a way of critiquing at all: it was really a way of enforcing very dominant ideas about the way we represent ourselves. So that approach was planted in my brain as a way of looking at film as completely constructed." It is perhaps why Haynes recurrently rearranges and pokes fun at traditional biopics, as he does in Superstar, Richie's section in Poison, and I'm Not There, particularly Jack's section.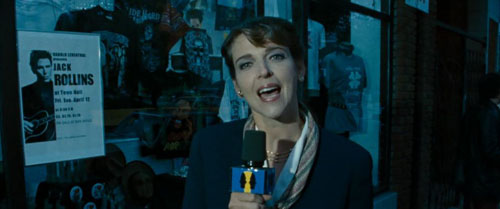 It is in Superstar that Haynes makes an intentionally ridiculous, but also telling insight. An intertitle during a section where the voice-over describes the "history" of grocery stores in America reads "As we investigate the story of Karen Carpenter's life and death we are presented with an extremely graphic picture of the internal experience of contemporary femininity. We will see how Karen's visibility as a popular singer only intensified certain difficulties many women experience in relation to their bodies. The self-imposed regimen of the anorexic reveals a complex internal apparatus of resistance and control. Her intensive need for self-discipline consumes and replaces all her other needs and desires. Anorexia can thus be seen as an addiction and abuse of self-control, a fascism over the body in which the sufferer plays the parts of both dictator and the emaciated victim who she so often resembles." The connection between anorexia and fascism is perceptive: anorexia is at least partially caused by, as the intertitle (and film) suggests, a particularly narrow definition of feminine identity that leads to an obsession about how the anorexic looks. Eating disorders are a kind of fanaticism about fitting into a certain identity, translated into a particular weight.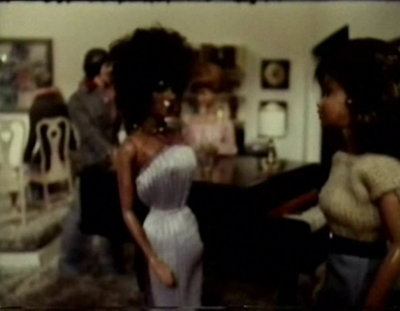 Fascism is also fueled by fanaticism about identity. As Pete Kofod argues, fascism isn't so much a political ideology as it is an organizational structure which exerts power for the purpose of self-preservation. Fascists tend to be nationalist zealots who insist the integrity of their nation depends on shared national identity. The preservation of a "pure" national identity causes the state to eradicate perceived "foreign" influences which, it is believed, are either eroding this national identity or just don't fit in. Like any other decisive identity label, this process requires separation to eradicate these outside influences. The structure of fascism is also strictly linear: the "pure" national identity fiercely protected is defined by a strict concept of ancestral lineage. And not unlike the linear structure in films which naturalizes certain social expectations and norms, the idolization of certain ancestral links seeks to naturalize a particular racial identity while making all others aberrant. Fascism's project of self-preservation is really an obsession with self-validation, a kind of anxiety about justifying one's own identity by naturalizing it. In this light, personal change and a fluidity of identity becomes a major problem and cannot be allowed.
Following an early screening of the film, Haynes's friend Larry Gross, a screenwriter, approached Haynes with tears in his eyes and gushed "This film! This film kills fascists!" Relating this story on the film's commentary track, Haynes explains Gross's elation this way: "Fascism is about a consolidation of political and capital power, you know, and I think, if you look at Dylan as the ultimate American artist, an artist who embodies the multiplicity of people and is not reducible to a single identity, like our culture isn't, that that disperses the concentration of power and the ability to dominate and corrupt. And that is a great thing, and it's messy and it's contradictory, and it's infuriating, and it's full of fresh revelations like you never learned anything yesterday, but I think that is true for him and true for our country and it is anti-fascist." Gross was, of course, referencing the personal slogan written on Woody's guitar case, "This machine kills fascists": a slogan that Woody Guthrie taped to or wrote on his guitars. Guthrie also shared Dylan's disinterest with glorifying his own genius and worrying about the fascistic need for self-validation. In a songbook distributed to listeners of his radio show "Woody and Lefty Lou," Guthrie included a warning: "This song is Copyrighted in U.S., under Seal of Copyright #154085, for a period of 28 years, and anybody caught singin' it without our permission will be mighty good friends of ourn, cause we don't give a dern. Publish it. Write it. Sing it. Swing to it. Yodel it. We wrote it, that's all we wanted to do." Guthrie also honoured the importance of resisting the temptation to consolidate identity with rigid beliefs: "Life has got a habit of not standing hitched. You got to ride it like you find it. You got to change with it. If a day goes by that don't change some of your old notions for new ones, that is just about like trying to milk a dead cow."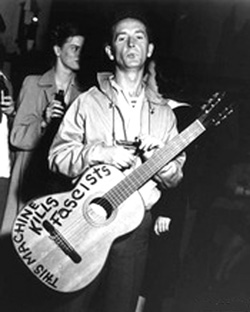 The appearance of Guthrie's famous motto in I'm Not There points to the motif of weapons which functions as a disruption to identity. In one of the earliest scenes in the film, Woody hops onto a train car and meets two hobos. Seeing "This machine kills fascists" labelled on Woody's guitar case, one of the men ventures cautiously "Uh, son, you wouldn't be stashin' no weapons in that case of yours?" Woody replies "No, sir. Not in any literalized way." Guns, particularly the metaphoric kind as Woody explains, recur throughout the film. Woody being accused of carrying a gun in his instrument case is a reference to Robert Altman's 1975 film Nashville, another film consisting of several disparate storylines which all converge at a concert at the close of the film when all of the characters' lives intersect. Throughout the film a young man carries around a violin case which ultimately hides a gun with which he assassinates the concert's headlining singer. This in turn connects with Jude, whose first scene replicates Dylan's controversial performance at the Newport Folk Festival in 1965 where he first "went electric." Jude and his band open their instrument cases, and turning around on stage towards the crowd they are shown to be holding machine guns and fire into the audience. This is partially a reference to the complaint that the booing from the audience wasn't because of the electric instruments but because the amps were too loud, so the music, and more importantly the lyrics, were indistinguishable (although, this is only a claim made years after the concert). The machine guns were also used metaphorically, "not in any literalized way," to replicate the shock Dylan's plugging in produced. It is also symbolic of a moment when Dylan's identity forever shifts; appropriately it coincides with the emergence of this "new Dylan" in Jude.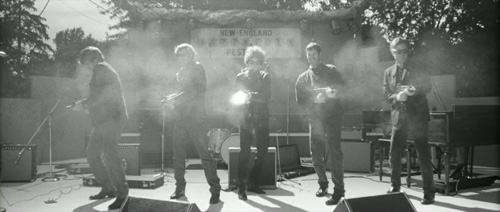 Though he appears in quick edits frist, the real emergence of another Dylan, Billy (the Kid, a gunslinger), also coincides with the reference to a gun. Billy awakens in the film after Alice, in the "documentary" about Jack Rollins, describes Jack's disappearance: "It was like what people say about Billy the Kid: that he really just dodged a bullet and went into hiding. And Jack, he always loved Billy the Kid." Another recurring gun motif is also a reference to Jean-Luc Godard's 1966 film Masculin Féminin where simple black and white medium close up shots of each Dylan against a white background are quickly edited in succession, each cut accompanied by the sound of a gun firing. As Godard explains, in Masculin Féminin "I have taken young signs, signs that have not yet been deformed. My signs haven't already been used a thousand times." Godard's film, a kind of fascination with youth, is using images precisely because they have no predetermined and fixed meaning. Identity is open, fluid. Haynes uses the gunshot sequence in I'm Not There equally as a disruption to moments that threaten to consolidate a particular identity, to resist a fascistic conclusion. As when, near the close of the film, after Mr. Jones has hounded Jude relentlessly about what it is he is truly sincere about, Jude says directly to the camera with a wry smile, "Everybody knows I'm not a folk singer." At the precise moment Jude seems to betray his insincerity, Haynes interrupts with Godard's gunshot editing. This is the same intention of Jude "shooting" the audience at the folk festival with metaphoric machine guns: the switch to electric was shocking because it disrupts the predetermined and fixed expectations his fans had about who he is and should be. Equally, Billy enjoys his post-bullet dodging life in Riddle precisely because his identity is an open question, as he explains, "No town ever loved Hallowe'en like the town of Riddle. So who a fellow really was never really mattered. Not with what pretending had to offer. It was my kind of town."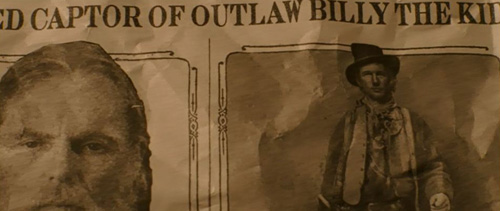 The motif of guns extends to an understated fascination with assassinations, understandably, as the 60s tragically saw many of them. Todd Haynes's student film, made while he was studying semiotics at Brown University, was titled Assassins: A Film Concerning Rimbaud, and was, as the title suggests, about Arthur Rimbaud. The film features a multitude of voices offering different interpretations of Rimbaud's poetry, and even in scenes which "re-enact" Rimbaud's life, nothing is presented as true. For example, a scene which suggests Rimbaud is raped is preceded by a sequence where the actor playing Rimbaud is having his make-up applied for the shoot, off-screen Haynes can be heard asking questions: Haynes asks "What happened the night of March 9, 1871 in Paris?" The actor replies, "He was raped, I mean I was raped." Haynes continues, "Do we know this for sure?" The actor: "No." Haynes asks the actor about any evidence and he offers accounts of Rimbaud's change in behaviour and one of his poems. Of course, as is the case with all of Rimbaud's poetry, as Haynes's film Assassins maintains, Rimbaud's work is open to many interpretations and opting for biographical explanations is simply too reductive (and may well be plain false). Dylan is also often the victim of critics attempting to explain the mysteries of his work by making biographical connections that end up missing the point.
The major assassination which occurred in Dylan's lifetime, that of JFK, marked the death of a particular version of Dylan, and in the film it leads to the disappearance of Jack, as Haynes explains "In my research of Dylan it really did seem evident that Kennedy's assassination in November of '63 really did mark a sort of psychic turning point for him, and of course for the country at large, but I think it ushered in a change in his regard for what was possible in terms of real political change through the protest song, and ushered in what would be the next phase of Dylan's creative life." Alice describes JFK's death as the death of Jack's belief art could "change the world," and becomes conscious of the difference between social and personal conscious. Alice recalls: "I remember, uh, Kennedy's funeral was on TV, and we were sitting outside. You could hear it. I was pulling up chunks of grass with my fist and feeling like we were splitting apart. And – And, yeah, I asked him what did he think made us so different? And he said it was simple. You know, I thought that I could change things, and he knew that no one could. You know, look at Kennedy." Robbie, speaking as Jack in the fictional film "Grain of Sand," explains to Alice that he's "leaving" because he was being labelled as the "troubadour of conscience" for the purpose of furthering a "cause" he wasn't necessarily out to further, and pointing to a Jack Rollins billboard (with Jack's likeness, not Robbie's): "Don't you see Alice? They took it all away. It's not about me anymore; it's all about him. Your guaranteed, double-your-money-back voice of the people. … they took away the meaning, Alice. I was a pawn in their game." Only a Pawn in Their Game is, of course, the title of a Dylan song about an assassination. The recurrence of assassinations in the film is used to resist narrow definitions of identity: Jack, Billy, and Robbie each stand in for the one another, rather than themselves.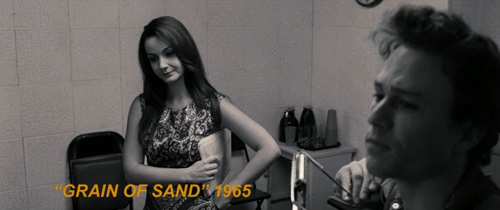 The irony of I'm Not There is unlike "deceitful" biopics, absolutely everything in the film derives from something in the Dylan universe, and almost all of the dialogue (particularly the dialogue of the six Dylans) is lifted from interviews, song lyrics, Dylan's works of fiction, like his prose poem book Tarantula, or his autobiography Chronicles. Despite the fact that reviewers are annoyed with what is or is not historical fact, nothing in I'm Not There is the film's invention – even the most trivial details: in Billy's section, a young boy (the one in the Viking helmet) is dressed in a Hallowe'en costume from Dylan's childhood described in Chronicles. As Larry Gross points out, "The film's dialogue probably contains more of Dylan's actual words than we've ever heard before at one time. … the panoply of quotations suggests that there is a strong 'documentary' component to Haynes's radically artificial assemblage." I'm Not There is a weirdly "complete truth" and yet there's still a need to consistently disrupt identity formation and for structural non-linearity because presenting anything as THE truth is false. As Dylan himself sings "All the truth in the world adds up to one big lie." And the obsession with consolidating identity has never been something Dylan has entertained or sympathized with. He has always had an easy, fluidness to his own identity. Bob Dylan made the pilgrimage to Brooklyn State Hospital in order to visit his idol Woody Guthrie. Following this Dylan ended up in Greenwich Village in New York City and spent the first part of his life there absolutely imitating Guthrie. Dylan also fabricated a past that fit Guthrie's dust-bowl travelling life, a past he recited to journalists and friends alike, not bothering to mention his Minnesota, Jewish middle-class upbringing at all. But it wasn't completely disingenuous, as Dylan's former girlfriend Suze Rotolo explains, "Obviously he was channeling Woody Guthrie. He was literally channeling him and everything about him. And I think it was part of his way of finding who he was in the end by imitating and assimilating Woody Guthrie."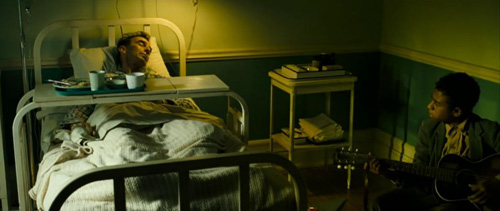 His exuberant love of Guthrie excused the discrepancies about his past within the folk community. After all, it was always a practice in folk to play traditional songs, recycling the songs of others. Imitation is tradition, particularly imitating Guthrie. As folk patriarch Peter Seegar explains: "Think of it as an age-old process. It's been going on for thousands of years. People take old songs, change them a little, add to them, adapt them for new people. It happens in every other field. Lawyers change old laws to fit new citizens. So I'm one in this long chain and so are millions of other musicians. And Woody stepped right into that. … I look upon us all as Woody's children." Dylan fans and the folk community were upset when Dylan went electric partially because his change to rock music was towards more "commercial" music. As disillusioned fans leave Jude's electric debut in I'm Not There, directly quoting the real reactions fans had to Dylan's new direction, they accuse him of trying to "conform to some sort of popular taste with this incredibly corny group behind him but he's just … he's prostituting himself." Seegar explains that the essence of folk music is "the idea that you make up a song about something real, don't expect it'll ever make any money. It may never be heard by more than a few dozen people, but who knows?" It was Seegar, after all, who was probably the most upset at the infamous festival about Dylan's electric set, and what exactly happened backstage that may or may not have involved an axe doesn't really matter as much the anger itself (which is definitely a historical fact).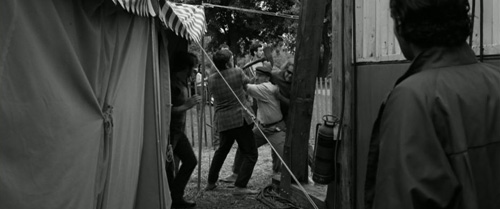 But it was not just that Dylan was subsumed by what Irwin Silber calls the "American Success Machinery" which caused all the trouble. There was also the sense that Dylan had broken the lineage and purity of the folk "bloodline." After all, Peter Seegar is clear about seeing those in the folk tradition "as Woody's children." Folk singer John Cohen describes it this way: "We recorded for Folkways. We lived in the clear, pure light of non-commercial, long-playing, short-selling records for Folkways. We also seemed to represent some idea about, excuse the expression, integrity, or standing for something authentic or real in music. We were always pointing to other people's music, pointing to old singers, Appalachian singers, blues singers. I think we were set up as a pillar of virtue." By stepping out of the expectations of how folk should look and sound, Dylan breaks this "pillar." The folk genre, for Dylan, was beginning to take on shades of the fascism about identity he has always resisted. In the film, the 'escape' from this increasingly narrow set of rules about what is acceptable in 'the scene' and what isn't, occurs when Jack offends the audience during the award ceremony – after which he disappears from the spotlight. This is a recreation of the ceremony given to Dylan by the Emergency Civil Liberties Committee for the Freedom Award. Dylan himself explains his odd behaviour at the ceremony was caused by his discomfort because "they were trying to make me some kind of insider."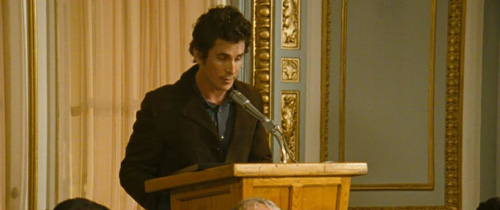 While Dylan was accused of abandoning the causes he helped voice, he seemed to perceive the fascistic rules of separation and division between "inside" and "outside" within those causes. Even within the civil rights movement which was by definition inclusive. A hint comes from Robbie, who references Dylan's folk-era tune Only a Pawn in Their Game. Robbie, playing Jack in the fictional biopic 'Grain of Sand,' uses the phrase to explain why he left the folk scene. The song expresses sympathy for the assassin who murdered civil rights activist Medgar Evers. This is not out of any racist sensibility: perhaps the only 'protest' appearance Dylan ever made was playing with Joan Baez at the March on Washington moments before Martin Luther King Jr's famous speech (which Dylan says had a profound effect on him), he is also quoting as saying during the era "People talk about negros as if they were objects." Instead, because Dylan recognized how easily "causes" were appropriated by people for their own gain, and often, that simply the act of signing up with a cause tricks people into believing no further action is necessary – that affiliation is enough. Expressed in the song: "A South politician preaches to the poor white man / 'You've got more than blacks don't complain / You're better than them, you were born with white skin.' he explains / And the Negro's name / Is used it is plain / For the politicians gain / As he rises to fame / And the poor white remains / On the caboose of the train / But he ain't to blame / He's only a pawn in their game." Here the politician claims "loyalty" to a cause in order to ignore the very social issues which make the cause necessary, in fact he exacerbates the problem by making the white assassin believe black men are the reason he's struggling.
This insight perhaps explains Dylan's/Jack's drunken speech at the American Civil Liberties Committee award ceremony, a decidedly left organization, where Jack, after telling the attendees they shouldn't be there, and not three weeks after JKF's assassination, ventures "this man who shot President Kennedy, this Lee Oswald, I think I saw something that – that he felt – in me." The insulted reaction from the audience who then toss him out of the room almost proves Dylan's point about the fascistic nature of "causes" – be they left or right. Dylan was not, as he later told Nat Hentoff in an interview for The New Yorker, condoning the assassination itself, Dylan was mortally wounded by the death of JFK, but rather that Oswald, like the assassin in Dylan's song, was a product of a violent and confused era. As Dylan explains, "I saw a lot of myself in Oswald, I said, and I saw in him a lot of the times we're all living in." Joan Baez explains in No Direction Home that the 60s were particularly divisive: "The times then were cut and dry: you were either for the war or you were against it; you either 'hated niggers,' you know, or you supported King. And, you were forced to take a side." After being kicked out of the ceremony, Jack is a little less subtle than Baez: "They don't understand me, you know, because they got mind blinders on. All they see is the cause and how to use people for their cause. And now they're trying to use me for something. They want me to – want me to carry a picket sign and have my picture taken, be a good little nigger, you know, and not mess up their little game." And so, the fascistic fences of the "left cause" could not even allow for Dylan's compassion towards Oswald, his sense of "there but for the grace of God go I," creating a moment which, in the words of Todd Haynes, "made transgression necessary."
The problem with identity is it necessitates separation; it literally creates the distinction between "insider" and "outsider." Identity is demanded by fame which causes this fascistic impulse, not just because an artist must be a 'brand,' but because fame is by definition visibility. In I'm Not There, those most upset by Jude's new music, even calling him "evil" for his trouble, are quick to point out they "were his biggest fans." The problem is they only appreciate not just who they think he should be, but that he should fit into how those "fans" see themselves, as Jude sings in his electric debut: "Well I try my best / To be just like I am / But everybody wants you / To be just like them." The visibility of fame is also what causes Karen, in Superstar, to become neurotic about, and exert a fascism over, her body: it was after all, an interviewer calling her "chubby" which triggered her anorexia. Fame, or really infamy, also haunts Dr. Graves in Poison when he becomes infected with a strange disease: surrounded by the police they repeatedly tell him he's "under arrest" and "ordered to make [himself] visible."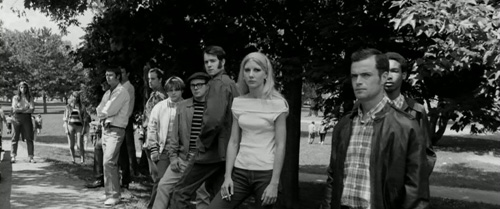 This system of separation and division emerges from the fascism of identity at heart being an impulse of self-preservation and validation. As Barthes makes clear, believing an Author is the explanation of their work "suits criticism very well" because "when the Author has been found [in their work], the text is 'explained' – victory to the critic. Hence there is no surprise in the fact that, historically, the reign of the Author has also been that of the Critic." Dylan's constant refusal to 'explain' himself or his work to the media, undermines their role of distilling the artist into a 500 word review and deciding if their work has any value or not. The delight of critics in the earliest part of Dylan's career speaks to this impulse of self-validation through defining the artist. In Dont Look Back, following one of Dylan's acoustic concerts, a critic is filmed on the phone reciting his review to the paper he works for. It is clear the critic privileges political messages, and has a self-inflated sense that only he picks up the 'secret meaning' of Dylan's music (that's what makes him a critic!): "He's not so much singing as sermonizing: his tragedy perhaps, is that the audience is preoccupied with song. So the bearded boys and the lank haired girls, all eye-shadow and undertaker make-up, applaud the songs and miss, perhaps, the sermons. They are there: they are with it; but how remote they really are from sit-ins and strikes and scabs and life." Critics at the time also pressed Dylan himself to confirm their 'victory' at having deciphered his work: also in Dont Look Back a reporter asks Dylan "Do you think a lot of young people who are buying your records understand a single word of what you're singing? … I mean, they are quite complicated songs, aren't they?" But Dylan, who never had time for those kinds of games, simply jokes "Yeah, but they, but they understand them. … They've told me, haven't you heard that song? 'She said so.'"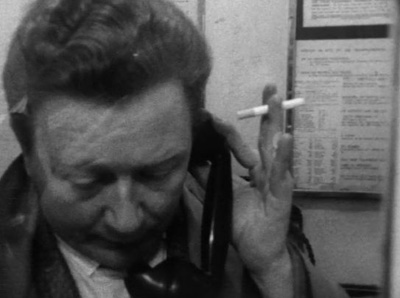 Dylan completely rejects this attempt to privilege "political conscience" and the self-righteousness it creates in himself and the Critics who 'figure it out.' It is a strange contradiction in Dylan that while his life seems to be defined by his ability to constantly change, that he doesn't exactly hold much hope for change in the world. Both Robbie and Jack in the film echo this conviction. Jude does too, in response to Mr. Jones asking if he has abandoned the "cause of peace," and therefore what makes his art valuable, Jude replies somewhat enigmatically: "You know, saying 'cause of peace' is just like saying, like a hunk of butter. You know, I don't know how you can listen to anybody who wants you to believe is dedicated to the hunk and not the butter." You don't need to be affiliated with a "cause" formally in order to have shared beliefs, as Dylan explains: "To be on the side of people who are struggling for something doesn't necessarily mean you are being political." And besides, writing "political songs" is not going to make a difference to a cause. Jude goes on to explain to Mr. Jones "There's no one out there who's ever going to be converted by a song. There's no Phil Ochs song that's going to keep a movement moving or a picket line picketing. His songs are acts of personal conscience, like burning a draft card or burning yourself. Doesn't do a damned thing except disassociate you and your audience from all the evils of the world. I refuse to be disassociated from that." For Jude there is something about demanding art make political statements which separates the audience from the world, rather than creating change in it.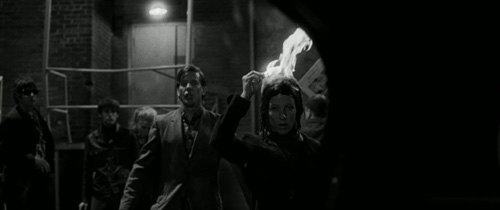 In an interview with Todd Haynes in which he talks about his own influences, he at length discusses the work of German director Rainer Werner Fassbinder. Haynes reads a quote from Fassbinder which he explains he takes very much to heart in his own work. Clarifying how he represents the ways society oppresses and divides in his films, Fassbinder says "[My films] are founded in the belief that revolution doesn't belong on the cinema screen, but outside, in the world. Never mind if a film ends pessimistically, if it exposes certain mechanisms [of oppression or injustice] clearly enough to show people how exactly they work, then, the ultimate affect it not pessimistic. My goal is to reveal such mechanisms in a way that makes people realize the necessity of changing their own reality." As Haynes says, "A film," or a song, "can't do it for you." Revolution is an act of "personal conscience" as Jude says, and requires personal action. Putting revolution in a song "disassociates" the singer and the audience from "all the evils of the world" because the song itself is mistaken for the revolution. Fassbinder's insight also accounts for the necessity of non-linear structure. In linear narratives, which suture the audience to a particular position or point of view, the "mechanisms" which create injustice in the world remain hidden and thus unchanged. Linear structures create a kind of anaesthetic which tricks the audience into thinking revolution is complete, since linear narratives always include closure. Instead, a non-linear structure forces the audience to actively watch, leading to recognition of personal responsibility for what in the world needs to change.
It is for this precise reason that non-linearity is needed, and why pressure to neatly encapsulate a "message" must be resisted. For Barthes, critics need the artist to be reducible to a single meaning and identity in order to decipher their work. But, as Barthes argues, "To give a text an Author is to impose a limit on that text, to furnish it with a final signified, to close the writing." This also falls into a linear schematic, as Barthes explains, "The Author, when believed in, is always conceived of as the past of his own book: book and author stand automatically on a single line divided into a before and an after. The Author is thought to nourish the book." In other words, art is the outcome, summation, and culmination of the artist's life experiences, and a strictly chronological time-line is created; thus, the Critic only has to line up the artist's life with their work in order to "decipher" it. The choice to make I'm Not There non-linear did not stem solely from Haynes's own suspicions of linear structure and the fascistic identity impulse it creates, as Haynes explains "a lot of this comes from some of the work Dylan was doing himself, on his songs, and on his song writing." In the mid-70s, Dylan, who had always been enthralled with all mediums of art, became very interested in painting and studied with a teacher named Norman Raymond. As Haynes explains, "Raymond was somebody who talked about painting as a medium that could be experienced in multi levels at once." Dylan saw this as a direct challenge to linearity, describing the song Tangled Up in Blue, he says "I wanted to defy times and that the story took place in the present and the past at the same time, when you look at a painting you can see any part of it or you can see it altogether, I wanted that song to be like a painting." Haynes points out that Dylan's work "reflected this idea of basically time scrambling and putting different references and different stories into the same song and intercutting them, and that's really what I'm trying to do with the structure of the film."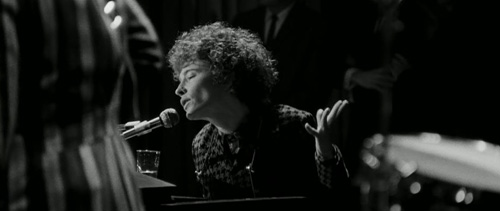 For a closer look at the film's structure and what exactly Voice of Fire has to do with Bob Dylan, head over to Part 2